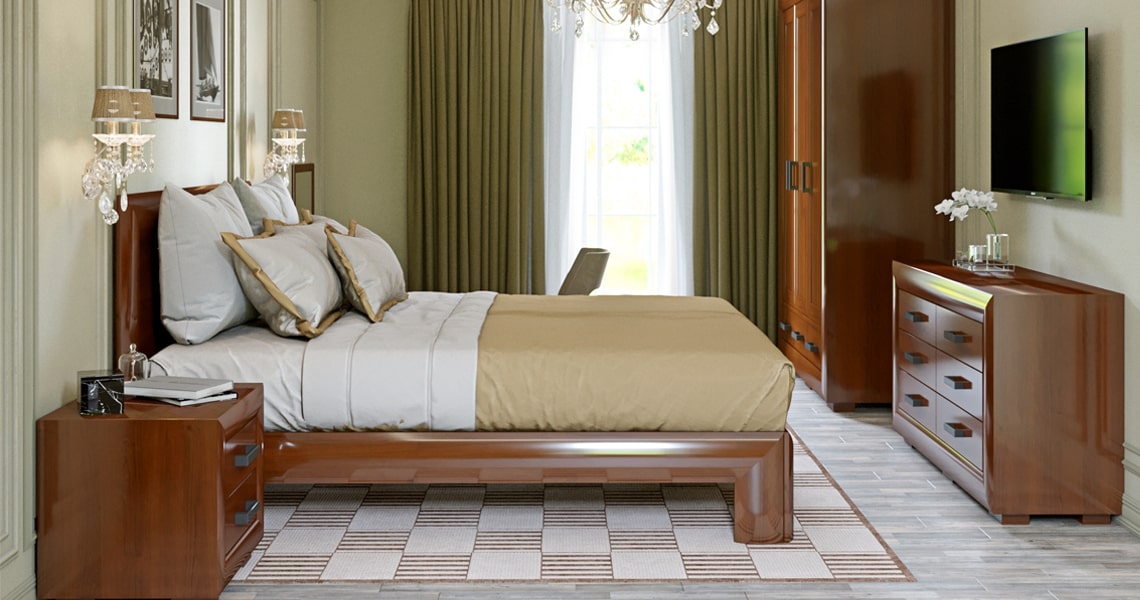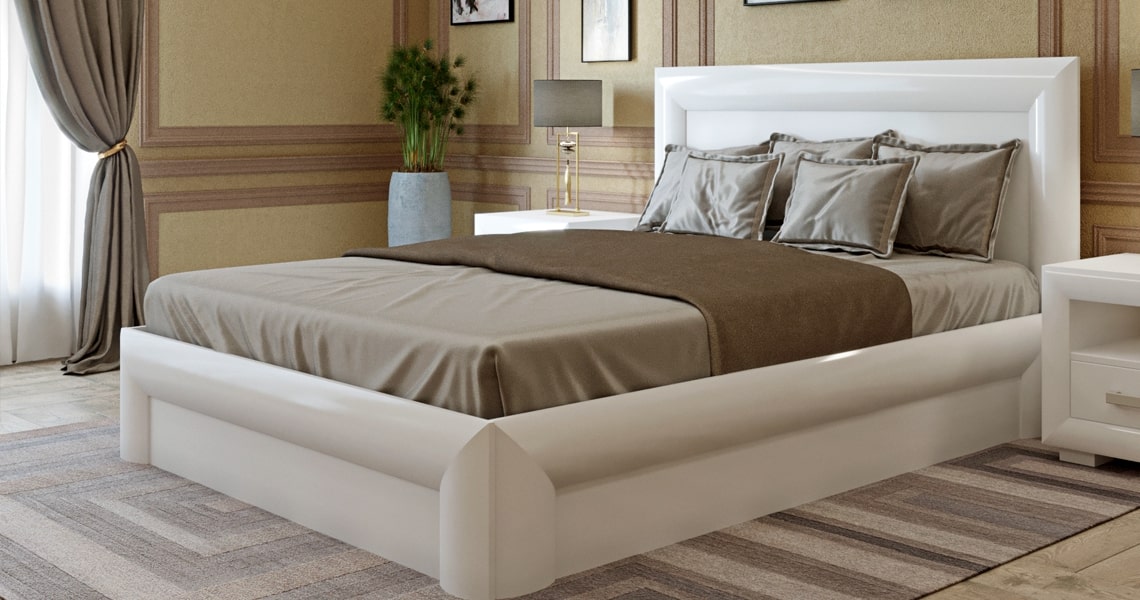 "Prestige" furniture collection is a modern bedroom in a luxurious design. The furniture line is made of solid wood, and some elements are made of natural veneer. The consumer can choose furniture in light or dark shades depending on personal preferences and wishes.
The "Prestige" series includes a double bed, bedside table, wall mirror, wardrobe and dressing table. Beds from the collection differ in size and type of construction. The consumer can buy a product equipped with a lifting mechanism and a spacious drawer for bed linen. The bedside table has a niche and drawers or only drawers, which are characterized by reliability and functionality. A sliding door wardrobe is designed for convenient storage of clothes, which can be additionally equipped with a large mirror.
The furniture set is decorated in the style of modern classics. It is distinguished by straight lines and lack of bulk, and the key feature of interior items is their functionality. The conciseness of the lines and minimalist design will indicate the presence of a sense of taste and style of the owner. Being surrounded by such furniture is pleasant and cozy.
Collection products Prestige