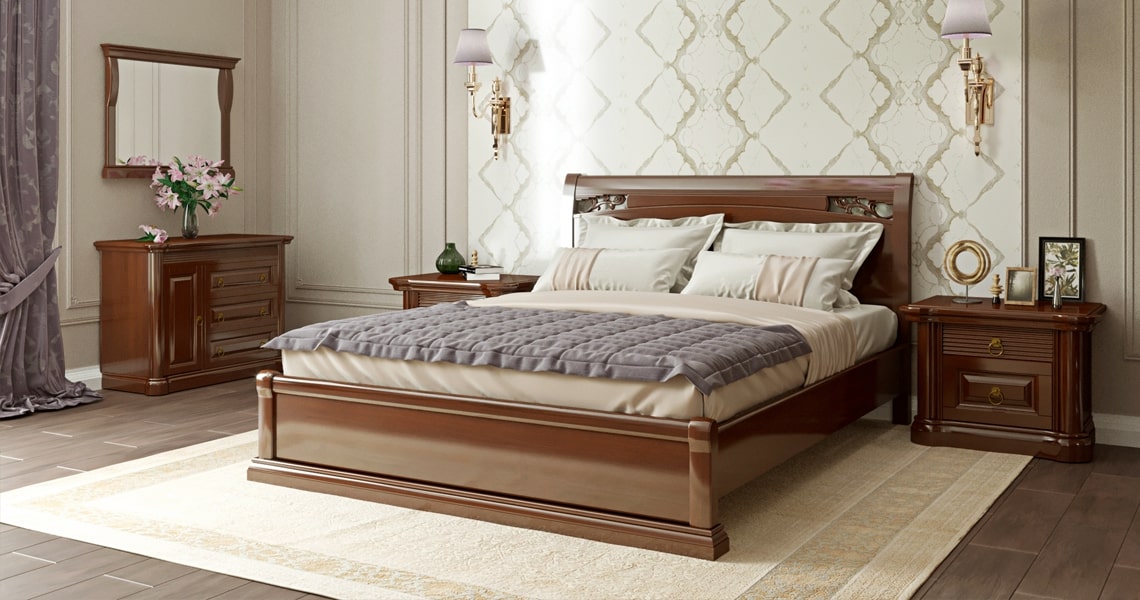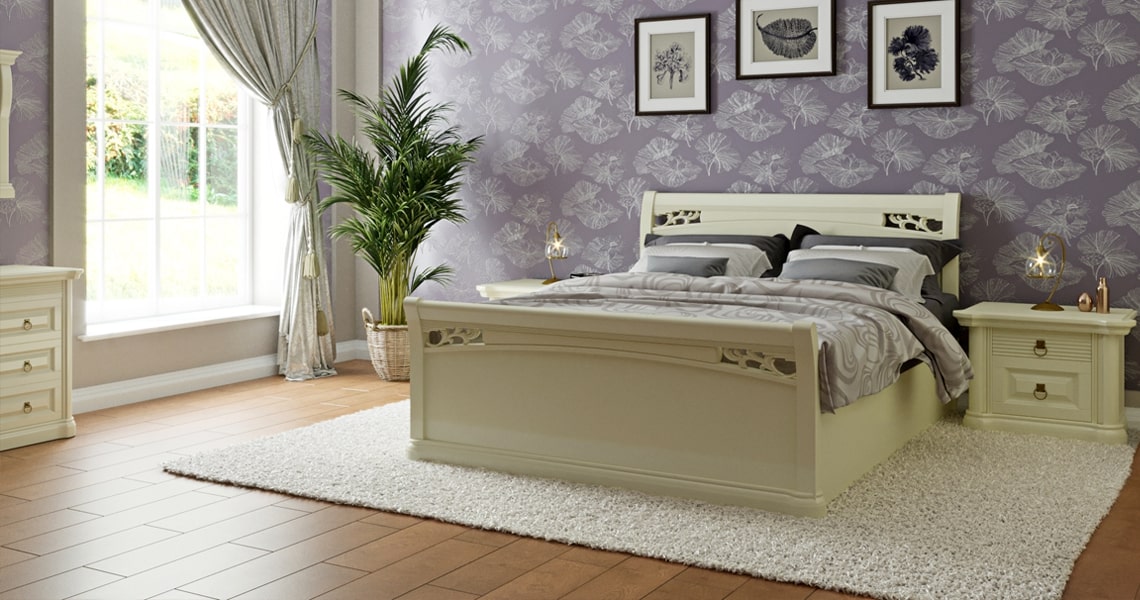 The Shopen series is a striking example of aristocracy and classics. This line successfully combines functionality, convenience and environmental friendliness. Solid wood is used to make the products. The Shopen collection is created using the best traditions of Italian furniture and Ukrainian design of the eighteenth century.
The collection includes a double bed, bedside table, wardrobe, wall mirror, chest of drawers, corner TV stand. The consumer can buy a single product from the line or all at once. The bed has a massive and solid headboard, adding comfort and coziness to the house. The chest of drawers is equipped with a door and convenient drawers. Such products embody past aristocracy and modern functionality.
The Shopen collection can be decorated in different colors and textures. The bedroom looks elegant and gentle in a white or milk shade. The furniture set in dark color has a stately and pronounced design. The choice of a particular option depends on the personal preferences of the consumer.
Collection products Shopen