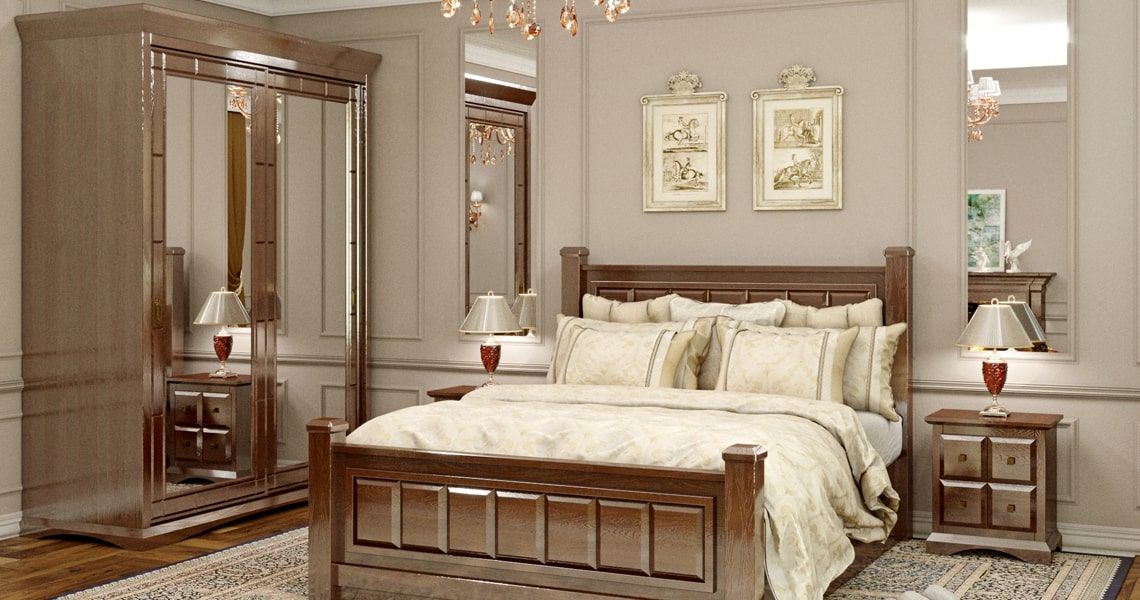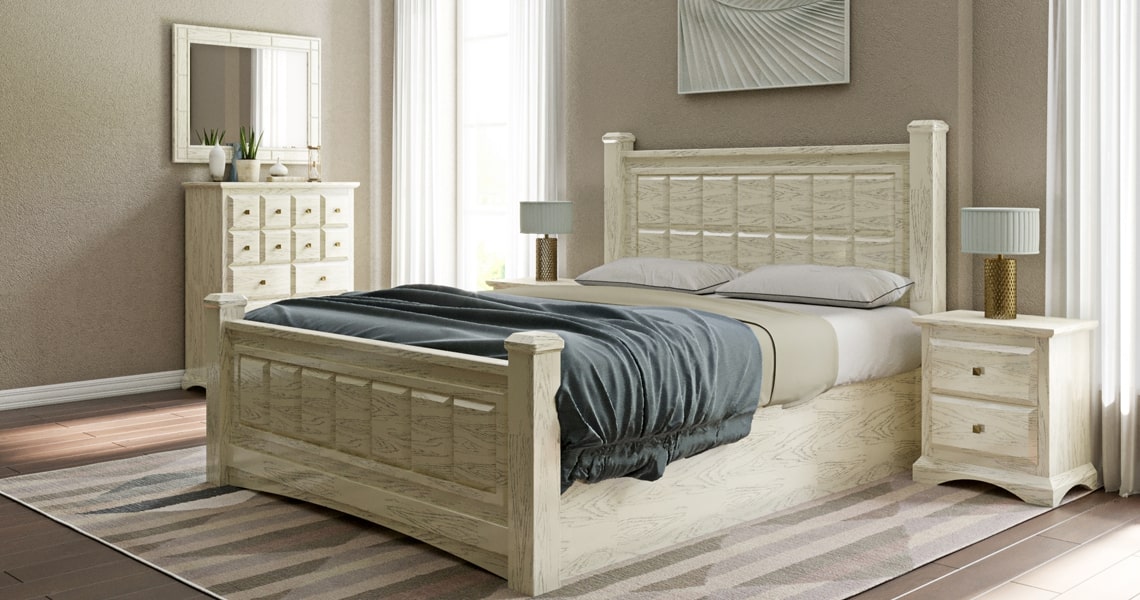 Reliability, solidity and luxury - these are the main qualities inherent in the furniture collection "Palazzo", which has already earned its audience of fans. Thanks to the interesting and original design, reminiscent of a bar of chocolate, such furniture will fit perfectly into the interior of the bedroom. Facades, cornices, columns and furniture bottoms are made of solid wood. Natural veneer is used for the production of partitions and covers.
The Palazzo collection includes the following products: a double bed, a bedside table, a chest of drawers, a dressing table, a sliding wardrobe and a wall mirror. The consumer can choose a bed with columns or a lifting mechanism and a drawer for bed linen. Bedside tables are equipped with a recess and a drawer or only two drawers.
The Palazzo line includes a chest of drawers for six drawers, which are arranged in two rows. The dressing table has two drawers for different things. A special charm of the furniture series is given by a sliding wardrobe with a huge mirror, which allows you to see yourself in full length. The wardrobe has an ergonomic organization of the interior space and can accommodate a large number of clothes and other things.
Depending on tastes and preferences, the consumer can choose the optimal color of the furniture: from soft light to rich dark shades. The main types of wood used to make the products are beech, ash and alder.
Collection products Palazzo